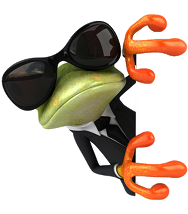 Sudoku ebook :
Print eight Sudoku and their solutions to play everywhere.
Print your free Sudoku ebook
Sudoku on your website/blog
Copy/paste a simple code on your page and get free Sudoku for your surfers.
Get it now
Rules of sudoku :
Enter a numerical digit from 1 through 9 in each blank cell of the Sudoku grid. Be carefull : Every row, every column and every square must contain only one instance of each numeral.
History of sudoku
The modern Sudoku was designed by Howard Garns in 1979. The puzzle was introduced in Japan by Nikoli in 1984. In 1997, Wayne Gould developed a computer program to produce puzzles and promoted it in British newspapers
Find details in Wikipedia
Partners :
Sudoku
|
Free Sudoku
|
Best Sudoku
|
Sudoku
|
Madame Phone
|
Free Sudoku e-book
|
Tips for Webmaster
Sudoku videos
Let's Sudoku
Sudoku Rap
Sudoku song
Main image
© Maceo - Fotolia.com